Infinite World Clock - Infünitx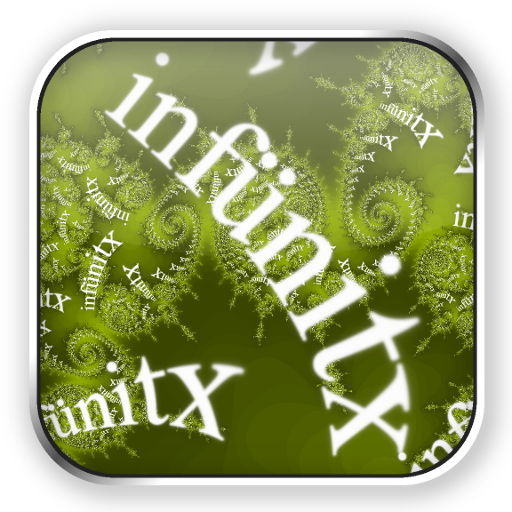 Infinite World Clock - Infünitx (formerly called "Fractal World Clock") is an application for iPhone and iPod touch.
On Japanese App Store, the app is listed in Utilities' "New & Noteworthy"!
(Sep 18, 2010)
Go to the app page on App Store from
here
!
(Version 1.0 was released on Sep 08, 2010)
---
---
---
Infinite World Clock - Infünitx (pronounced "inf-uni-tick") is an application for iPhone and iPod touch (We are waiting for Apple's review now). We are going to provide iPad and Mac/Windows versions of it, too.
An old version of the application has been sold since last year. This time, we renewed the architecture and released a simpler version as another application. Although this version is simple, it has more beautiful graphics and practical functions such as calendar and alarm function.
The most prominent feature is a beautiful clock pattern that uses a mathematical technique called Fractal. One may think the pattern is drawn by hand patiently. Actually, it is automatically generated by a computer using a mathematical theory. In the logo mark on the page top, you can see an infinite number of the word "infünitx" is drawn. It is as if a mysterious space spreads within the green glass. Doesn't it recall you to the stars within the universe?
In addition, the clock pattern varies while you are moving or zooming in/out around this space just like a kaleidoscope. This is the unique feature of Fractal and the "Mandelbrot set" we are using in this application.
We think this is the first case in the world, where Fractal is applied to product designing or logo designing with the same way we did.
Please give us your feedbacks via the review on iTunes. We will improve our applications based on them.
Have fun!
---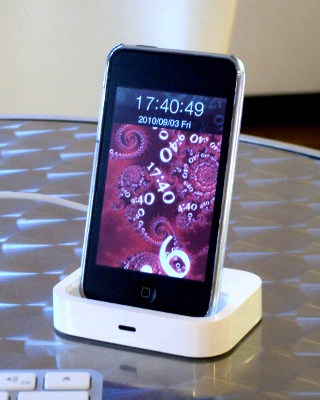 ---
See
here
.
---
The home position of infünitx was decided based on
"Mandelbrot-set calculation / drawing program v3.3"
developed by SADA-san. It is near to the position of "Sandstorm" in his or her gallery. (We sent an e-mail to SADA-san but the address was unreachable. We appreciate that here instead)